Pastor's Corner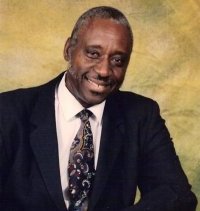 "And we know that in all things God works for the good of those who love him, who have been called according to his purpose."  Romans 8:28 NIV 
Regardless to whether or not we love the Lord, difficulties and troubles can come into our lives sometimes. As Christians, we are not exempt from the tricks and ploys of Satan. No matter what we may hear other people say, there will come those times in many of our life situations when we will wonder where God is and what God is doing.
One of the ploys of Satan is to raise doubt in our minds concerning the ability of God to deal with some difficulties that come into our lives. Yet, the Apostle Paul reminds us that not only is God aware of what is going on, but God is at work in what is going on for the good of His people.
Our job is not to figure out what God is doing, or God's timetable. Our job, our challenge, is to rest in the assurance that God is aware, is never out of control and is working for our best interests – no matter what.
Prayer
Dear God, when the situation is looking dark and gruesome, help me to remember that You are at work for my good. Amen.
Pastor JJ