Pastor's Corner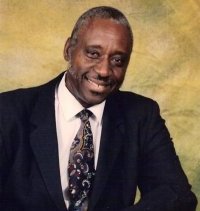 The rain came down, the streams rose, and the winds blew and beat against that house; yet it did not fall, because it had its foundation on the rock.  Matthew 7:25 (NIV)
Heavy rains come.  Streams and rivers rise and often bring their devastation.  Strong winds blow and destroy hopes and dreams.  We have no control over any of these situations.  Yet, there is one thing that we do have some control over.
We can be sure that our buildings are built on a strong, firm foundation.  The soil where we find ourselves may be sandy.  Sandy soul is unstable.  If that is the case, then we may have to dig down until we reach rock, or more solid soil.  You may not always be able to move from where you are, but you just might be able to make your situation livable.
Trials and tribulations will come into our lives.  So often we have no control over when they will come or what their duration will be.  Yet, if our lives are firmly attached to the God of Heaven, we can have the power and the ability to make it through the trials.  Even though we may experience unpleasantness and pain, we can have the assurance of God presence and peace during the distress.
The Christian life is not a trouble-free life.  Yet, it does not have to be a grief filled life.  When trouble comes, if you have the assurance of the presence and the power of God on your side, you can make it through.
Prayer
Dear God, completely honest desire is that I will never experience pain, distress and disappointment.  Yet, I know that in this world I will have trials.  I will have hurts and betrayals.  Realizing that, I pray that Your presence, power and assurance will be my constant companions.  Amen
Pastor JJ