Pastor's Corner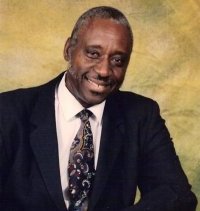 "But thou, O Lord, art a God full of compassion, and gracious, longsuffering, and plenteous in mercy and truth."   Psalms 86:15 KJV
But you, O God, are both tender and kind, not easily angered, immense in love, and you never, never quit.  Psalm 86:15 MSG
The month of May is Mothers' Month. It belongs to them. So, I think that it is appropriate to remind ourselves that our God is not limited to, or, bound by gender. While historically and traditionally, we have referred to God as Father, masculine gender, it is totally appropriate and biblically sound to think of God and refer to God in the feminine gender.
God is as much my Mother, as God is my Father. There are some characteristics of a mother that are very pertinent to our God. That word tender is most often associated with mothers. That is not to say that fathers are not and cannot be tender. Nothing could be farther from the truth. Yet, when we think of tender, we readily think of mothers.
Even in their sternness, there is a certain tenderness about a mother. Ain't that just like God?  She is my Heavenly Mother.
Prayer
Dear Mama, my Heavenly Mama, Thank You for just being Mama, when I need Mama. Amen
 Pastor JJ