Pastor's Corner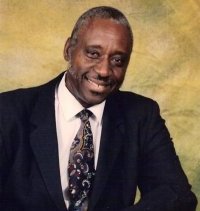 18 "Forget about what's happened; don't keep going over old history.
19 Be alert, be present. I'm about to do something brand-new. It's bursting out! Don't you see it? There it is! I'm making a road through the desert, rivers in the badlands. Isaiah 43:18-19
(MSG)……………………………………….
24 This is the day the LORD has made. We will rejoice and be glad in it. Psalm 118:24 (NLT)
We've made it into another year – a new year to be exact.  In retrospect, any and all of us can see some things that we're glad about, and at the same time, we're disappointed in.  We all had some positives, and we all had some negatives.
The challenge for this new year is to make sure that we don't live in the past.  Benefit from everything that occurred in your life.  Learn from both the positives, as well as the negatives.  Use this year to make a fresh start.  That does not say, or imply, that you should disregard the positives that happened in your life.  Learn from those things.  Build on those things.  By the same token, learn from the negatives which occurred in your life.  Be on the alert and watch for reoccurrences of those same negatives, or similar ones.
God has a word for you.  God is ready to do something brand-new, in your life.  Don't miss the opportunity to allow God's grace and mercy to be experienced and demonstrated in your life.
Look for those instances where God is making the Divine presence evident in your life situation.  Listen.  God is speaking.  Don't allow yourself to be distracted by negativism and doubt.
Always remember this.  Today is the day which was made by God.  Rejoice in the day and walk, live in the power and assurance of God's presence with you.
                                             Prayer
 Dear God, please empower me to allow you to walk with me today and during this entire year.  Amen.
Pastor JJ